RESTORATION
Art Work for Healing Environments

Artist Marlow Shami

ANNOUNCEMENT: Restoration is a growing series of fine art prints created by the artist Marlow Shami. These beautiful prints are designed to offer enlightenment and encouragement to patients, families, staff and friends of hospitals, clinics -- any healing facility, as they receive care, provide care, or accompany loved ones.

EXHIBITION SPECS: A growing collection of prints to be used in the enhancement of a healing environment in waiting and examination rooms, hallways, offices, and personal spaces.The prints can be sized to fit most any space. Or, contact artist to discuss commissions for the creation of new works based on local landscape and the indoor space in which it will be viewed.

EXHIBITION FOCUS: To highlight out door nature's beauty with new, thought provoking, and innovative perspectives, designed to engage the viewer in gentle and compelling ways.

---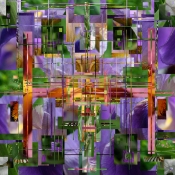 RESTORATION SERIES
Restoration is a growing series of nature-based abstract images. Click image to enter this gallery and to enlarge.
---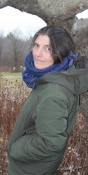 ARTIST STATEMENT